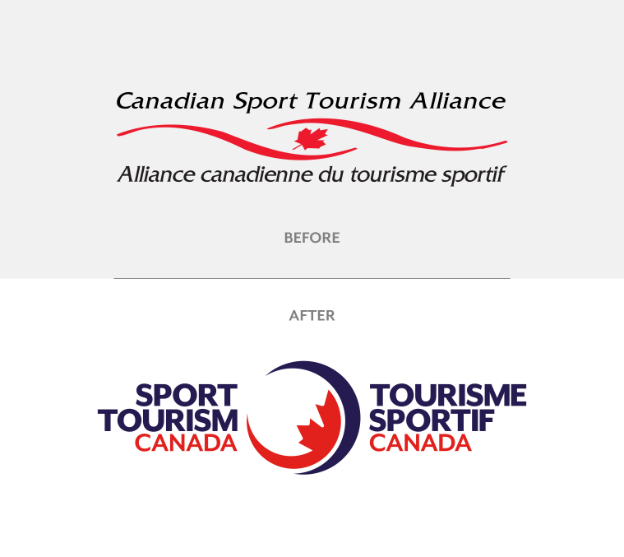 One voice, one mission, one brand
The rebrand provided STC with an opportunity to revisit their vision for sport tourism in Canada. In the discovery phase, we started by lifting the hood to do a deep dive into the existing content and services offered to their members. In addition, we interviewed key stakeholders and surveyed the member base to identify gaps within the organization and see how they envision the future of sport tourism. 
The discovery phase uncovered a significant gap between who STC is/what members are looking for versus how they were showing up. In order to address the gaps identified, we facilitated and created steering committees to ensure alignment and delivery of the top priorities. Additionally, we ensured that the new brand served as a clear filter for all content, products and services.
As the main hub for members and stakeholders, the website required a complete rebuild to address the gaps identified during the initial stages of the rebrand. From the infrastructure to the content, the new website was built with the member experience in mind. With a new look and feel to match the updated brand and a new members portal featuring a custom dashboard for each member, the new website allows existing members to easily navigate through the site to access the tools they need while providing new visitors with a seamless user experience to learn more about the organization and easily sign up as a new member.