We wanted to build a movement, an army of people to gather and share their support for the fight against Breast Cancer. We shifted online to give a platform for our warriors, and it worked. We sparked conversation and inspiration for groups participating, so they could go beyond what individuals were doing to the larger community.
As part of our digital campaign, we built Videos, Google Ads, Organic and Paid for Social and more. Through these campaigns we were able to generate 60,911 click-throughs, contributing to an increase in overall website traffic by 198%.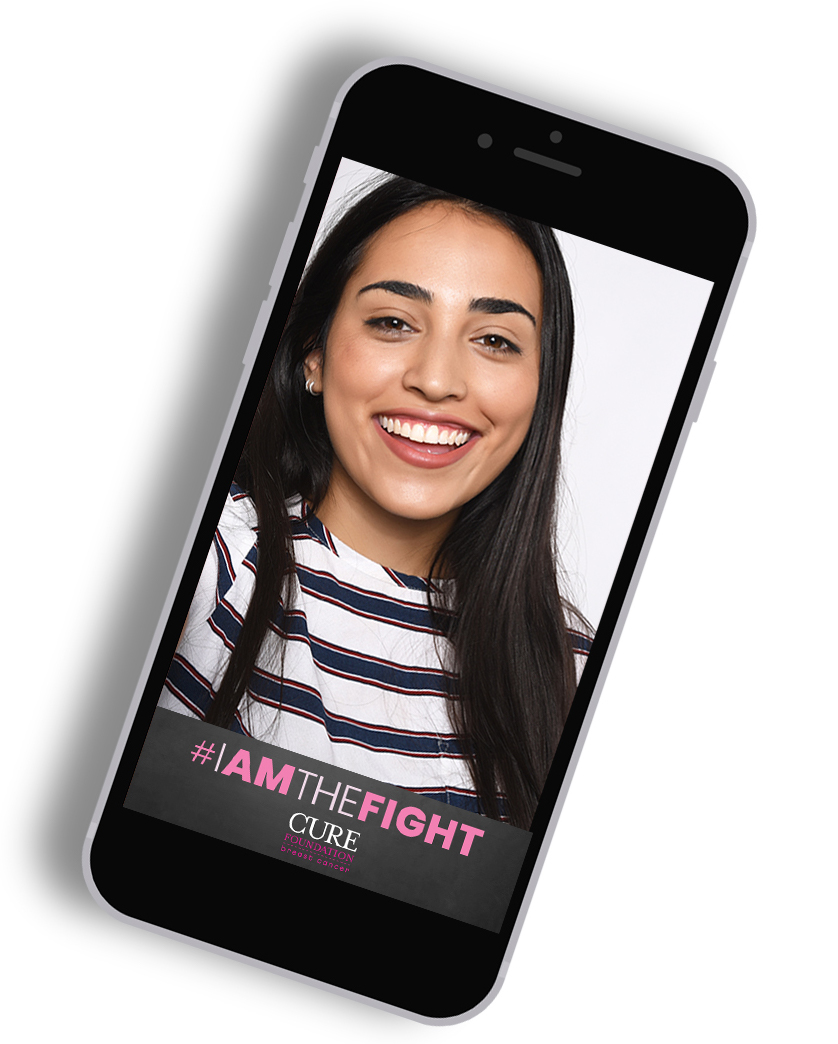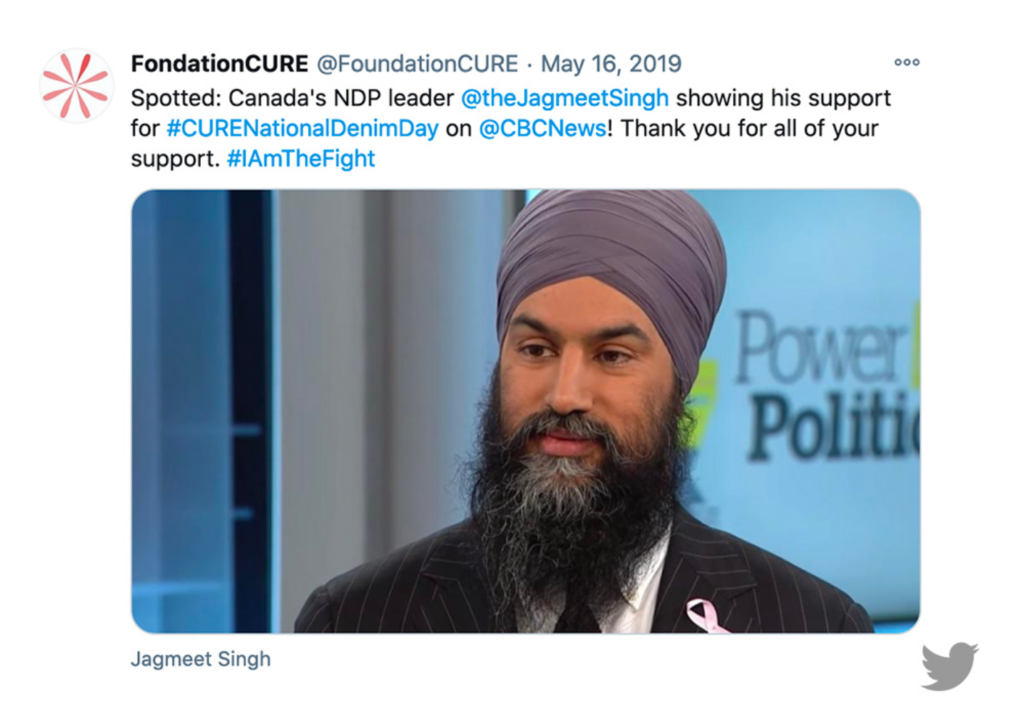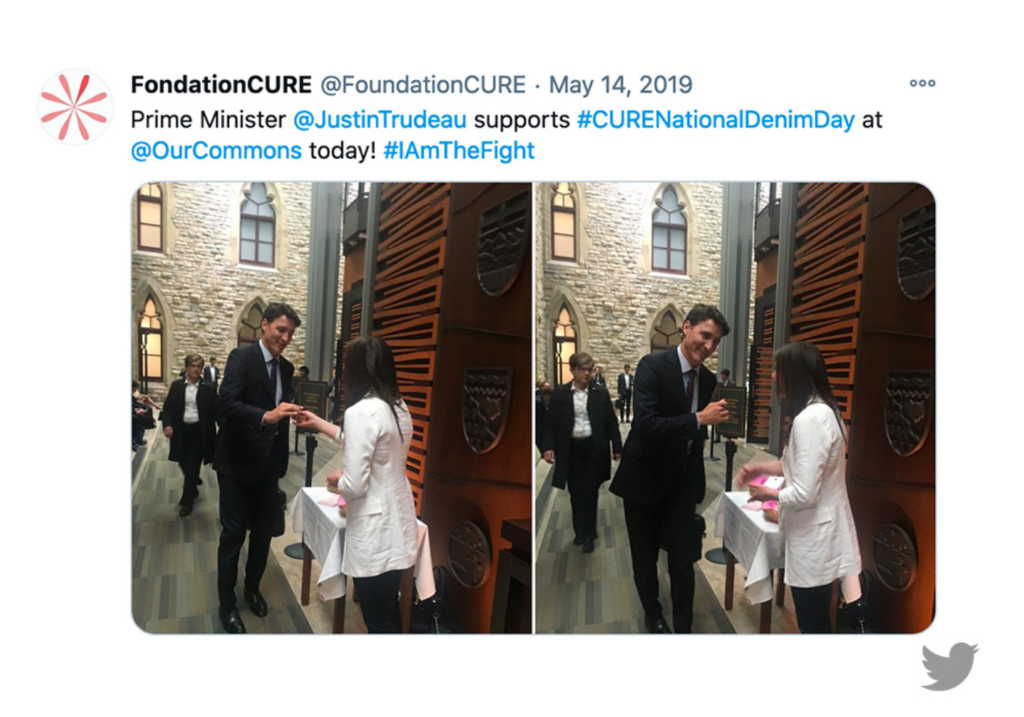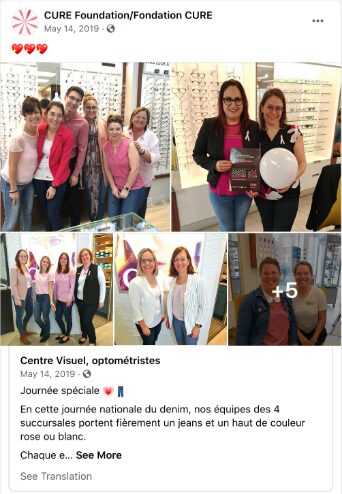 • We took to social media, having two hashtags trending across Canada (#IAmTheFight & #NationalDenimDay).
• We were able to hand out ribbons on parliament, featuring Trudeau and Singh on social post – showing their support.
• Our Campaign Ambassadors shared their stories and sparked some conversation.
• Groups gathering in offices all across Canada were able to share how they were raising money and why it was important – our warriors hard at work.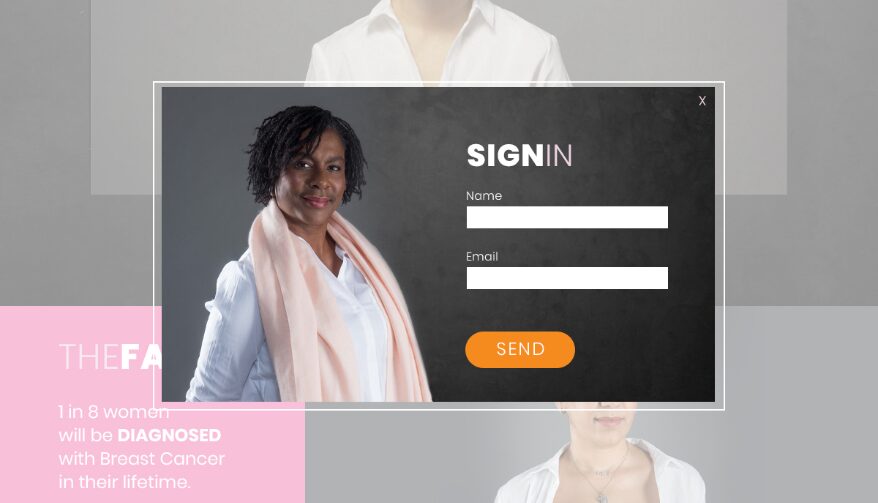 By going digital, we were able to tap into a whole new demographic. And the results speak for themselves. There was nearly 4x as many active campaigns, generating an increase of more than 250% in donations, just from crowd funding.
With stories that have this much heart, sometimes you just need to hear it from the front-lines. We put together footage from women telling their stories first-hand and were able to reach 4.7M million on YouTube.