AWE stands for 'Accept without Exception', a true anthem for the anti-bullying movement. We worked with Carlingwood to create life-sized angel wings that embody empowerment. The award-winning campaign invited school children in to make a pledge to stand up against Bullying. The campaign also got some attention from local media such as Magic 100.3 and CTV.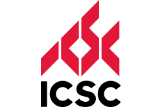 WON SILVER
International Council Shopping Centre Awards
Each season we get to paint the mall with will posters and digital displays, and have it spill out on their website and social media.
The long awaited 'Summer's Finally Here Sale!' hits the halls of Carlingwood Mall. Using posters and social media posts, we drove traffic to otherwise unknown stores by increasing the awareness of what the mall all has to offer.
The Autumn Campaign kicks off with the Back to School Campaign. Tying the campaign into the launch of the Autumn visuals, the mall warms up with cozy colours and aspirational visuals.
It's the most wonderful time of the year! We leaned into cozy colours and sweater-weather moments in the Christmas campaign. One of our highlights from Christmas were long line-ups for "Spooky Santa", drawing big crowds to the mall.
Winter's Campaign was designed to put a smile on your face. Launching in the lawl after Christmas, it was designed to put the focus on all the good things winter has to offer — things to get you out, like grabbing a coffee with a friend, or outfitting yourself to make the most of your time outside.