If you don't already know about the Sustainable Development Goals, it's time to pay attention — Because your donors, volunteers and grantors are taking notice.
Through the chaos and instability of 2020, there are valuable lessons to be learned:
Big, systemic problems need a global approach to solving them
From education to health, food to shelter…. There are major gaps across the world community, and they are can widen exponentially in the face of crisis
Community problems are inherently complex, and solutions need to tap in to the full ecosystem of our society.

2020 may be the year that humbled humanity… It also marks the start of the Decade of Action to deliver on Sustainable Development Goals (SDGs), combating poverty, inequality and injustice, and climate change. SDGs have been adopted as part of the 2030 Agenda for Sustainable Development, signed by 193 countries. The SDGs consist of 17 goals and 169 targets such as the elimination of poverty and hunger, combating climate change, and creating sustainable cities and communities.
The UN Sustainable Development Goals have never been more important. They provide a framework through which we can assess the full scope of problems – and more importantly solutions. The sheer act of setting goals can galvanize the world's effort on where to focus, and also that success looks like at the end.
For many NFPs, aligning with SDGs is quickly becoming essential as they provide:
For many NFPs, aligning with SDGs is quickly becoming essential as they provide:
A common language: SDGs are becoming the vernacular of donors, businesses – even celebrities. According to SDG research released by PriceWaterhouseCoopers 41% of companies plan to embed SDGs into their strategy and the way they do business.
The power of purpose: SDGs allow for focus on where your organization aims to impact. More importantly, it provides actionable metrics to measure progress and success. 
The power of pragmatism: By design, SDGs are established to allow the world to work more efficiently. Alignment can help your organization achieve impact more effectively, satisfying the growing expectations of donors on charities.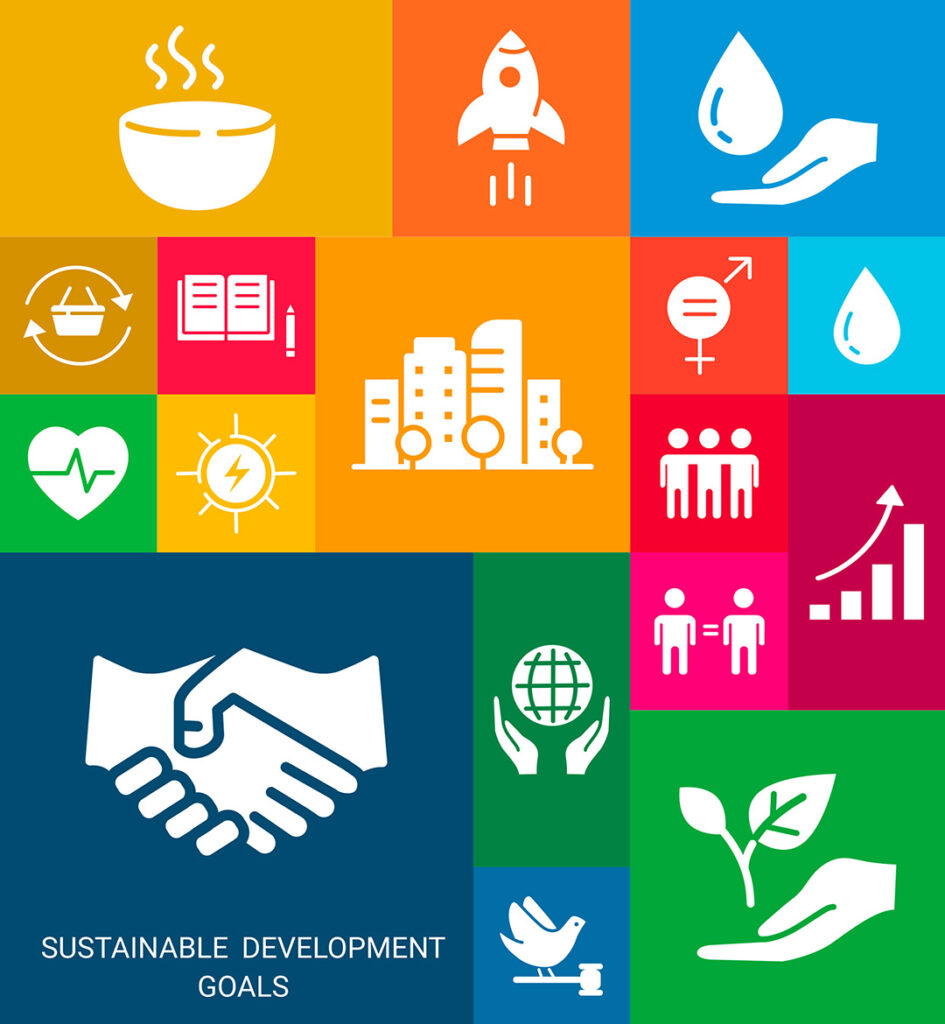 How can you align your NFPs with SDGs?
Remember – the goals were established to provide focus and clarity. Many NFPs make the mistake of trying to align with too many, or in some cases-all. It is critical to evaluate your mission with each of the goals, and find the best fit – with focus. At the risk of summoning too many cliches here, the old adage of "everything to everyone" and "less is more" rings true here. Trying to do too much results in murky goals, and muddled storytelling. 
So what next? We can help you assess your vision, mission and goals to determine which SDG goals fit you best. More importantly, we help you develop your strategies and tactics to align with these goals.
Contact us to learn more. Let's do this.